Editing

As well as writing, mentoring, teaching, and presenting in different formats, Josephine is also a freelance editor, most recently editing two books published by Margaret River Press:
2019 Bindy Pritchard, Fabulous Lives
Fabulous Lives was shortlisted in the 2019 Western Australian Premier's Book Awards for The Premier's Prize for an Emerging Writer.
2018 H.C. Gildfind, The Worry Front
A quiet brilliance is on display in several of the collection's stories, expressing the immensity of a life in a single moment or gesture […] Many of Gildfind's narratives are compelling and disturbing in equal measure, tightly focalising around one character's perspective to the exclusion of other points of view. (Mark Azzopardi, 'Strange Things: New Australian Short Fiction', Sydney Review of Books, 5 July 2019)
See H.C. Gildfind's 'She murdered my brain! Some thoughts on the editing process', for a clever and entertaining reflection on the editorial relationship.
---
Josephine held the position of Associate Editor at Westerly Magazine, at the University of Western Australia, between 2017 and 2022. The Magazine has a long and prestigious history, and has had an influential role in the careers of some of the nation's most respected authors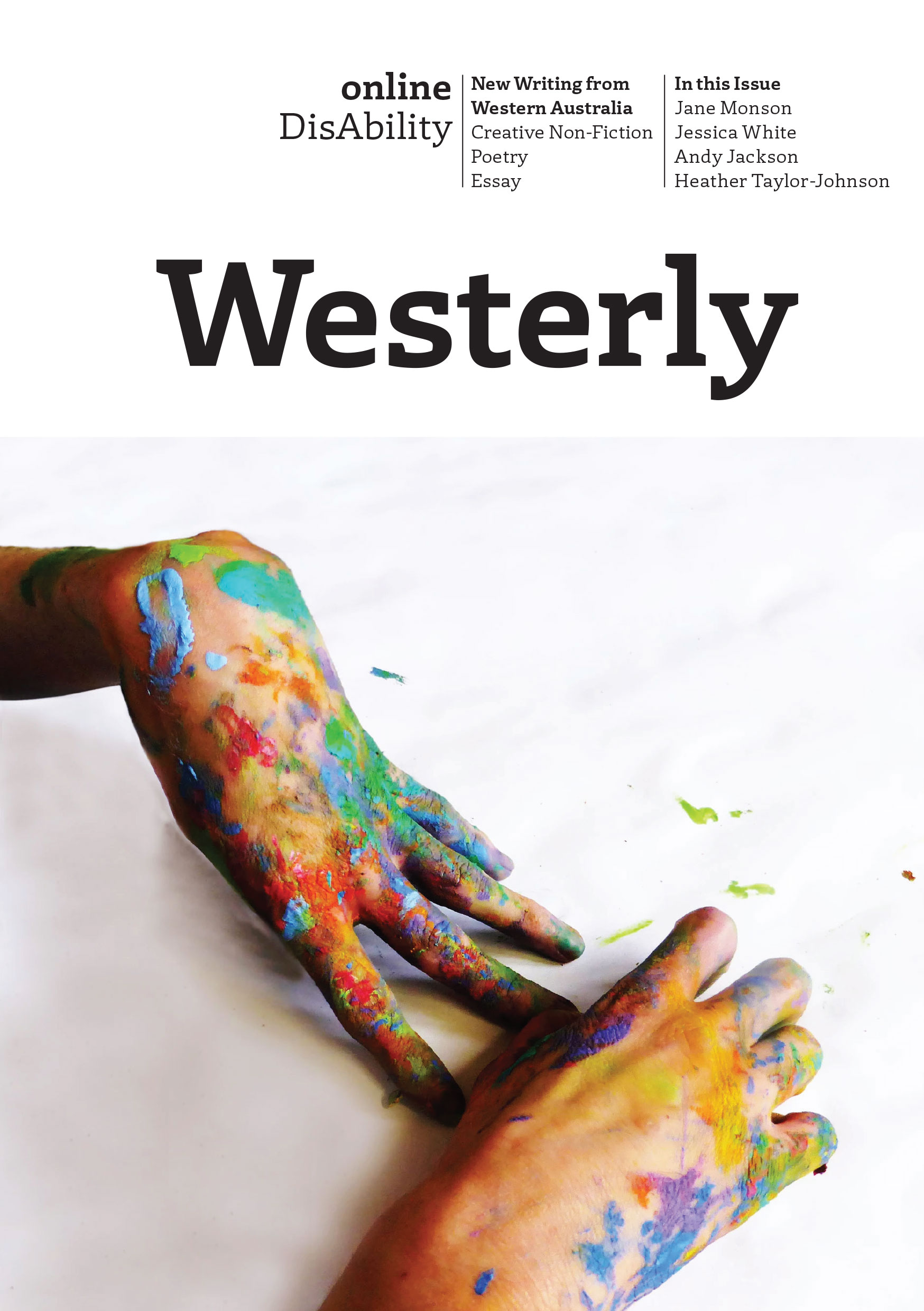 In 2019, Josephine was guest editor for the seventh Online Special Issue of Westerly: 'DisAbility', which featured an image from artist and poet Oliver Mills on the cover. Contributors to the issue include Andy Jackson, Jessica White, Jane Monson, Khairani Barokka, Kristian Patruno, Robin M. Eames, Anthony Riddell, Heather Taylor-Johnson, Suzanne Ingelbrecht, and many more.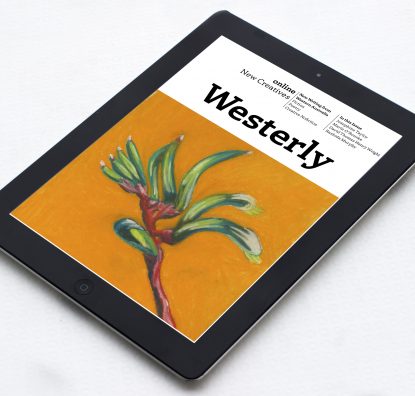 Guest editors for Westerly's second Online Special Issue, 'New Creative', were David Thomas Henry Wright, Rashida Murphy, Marie O'Rourke and Josephine Taylor. The issue features emerging West Australian talent in contemporary writing, including authors from local university programmes as well as the broader writing community.
New Creative was launched by Rachel Robertson at the inaugural Australian Short Story Festival on 23 October 2016 in the courtyard of the Centre for Stories.
Westerly OSIs are free to download from the Westerly website.