Writing
Josephine has recently started work on a new novel. She is also working on several personal essays begun under the mentorship of Heather Taylor-Johnson, as part of the Four Centres Emerging Writers Program, which is supported by Culture and the Arts (WA) through Fremantle Press. The essays draw on her award-winning PhD thesis, Vulvodynia and Autoethnography, in telling the story of her life with vulvodynia, charting the changing nature of her relationship with her body and chronic pain. It uses the disorder as a prism through which to explore norms and assumptions in society and medicine, drawing on models as diverse as feminism, trauma theory, historical hysteria, modern neurophysiology and Freudian psychoanalysis. Personal essays already published are listed below, along with other publications in fiction, review and blog-form.
(The PhD thesis is commercial-in-confidence; the abstract is available to university students and academics through the Edith Cowan University library.)
---
2019 'Affectionate love: an autoethnographic investigation into a dark inheritance'. TEXT 57: Peripheral Visions

This paper investigates an enigmatic past through research and writing devoted to nineteenth-century London surgeon Isaac Baker Brown and his family, with reference to the medical condition vulvodynia. The article seeks to address the identity of the dedicatee to whom Isaac made out, in 1866, with 'affectionate love', a copy of his book, On the curability of certain forms of insanity, epilepsy, catalepsy, and hysteria in females. A fictionalised version of Baker Brown informs the investigation. (Confronting content warning.)
At first it is his black back inclined over a narrow bed. Then the woman's trussed body, and her eyes flicking left, right.

'I would like to have my hands untied,' she whimpers. 'I will be very quiet.'

His hand clamps her shoulder. His mouth opens to tell her why.

The Surgical Home. The beds, separated one from the other. The women with scared eyes and stricken bodies.

There is no affection here, I think. There is no love.
---
2018 'So Your Piece Has Been Rejected'. Editor's Desk, Westerly.

A reflection on being 'rejected', from the perspective of writer, teacher, and as Associate Editor at Westerly.
Receiving a 'rejection' turns you back on yourself; it stimulates re-evaluation. The qualities needed to survive this, and to continue to grow as a writer, include a bloody-minded determination and, equally important, a desire to improve yourself as a writer.
---
2017 'Mark My Words'. Southerly 76.2: Writing Disability

This essay explores the creative response to chronic illness and suffering through the many iterations of the word mark, examining how being marked speaks to wounding, and making marks speaks to creativity, two profoundly different but potentially associated states of being. Can the mark of vulvodynia be transformed through making the marks of writing? Do the author's own essays and fictional narratives create an alternative transformative mark?
---
2015 'Sigh-Co'. In C. Noske (Ed.), Westerly, 60.2 (pp. 50–53). Westerly Centre, The University of Western Australia.
In this piece of short fiction a young boy's behaviour disturbs his family and, hopefully, the reader. The capacity to label is made opaque.
---
2015– Reviews for Australian Book Review.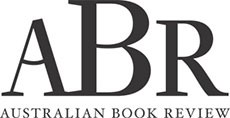 See, for instance, a review of Murmurations, by Carol Lefevre (2020).
---
2015 'A Conversation with the Enemy'. Outskirts 32.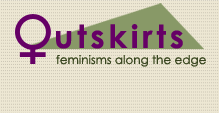 In this article, the focus is on the author's research and writing practice as it evolved during and after the writing of her PhD thesis, Vulvodynia and Autoethnography. The methodology consists of a conversation with an 'enemy' (vulvodynia) conducted most notably within the body, and through dreams and meaningful coincidence – what C.G. Jung calls synchronicity.
---
2014 'That Hand'. In A. Gardiner, R. Murphy & J. Taylor (Eds.), Other Voices: A Collection of Short Stories (hard copy & e-book, pp. 22–31). Joondalup: Peter Cowan Writers' Centre Inc.

The characters in this short story went on to populate Josephine's novel Eye of a Rook.
Other Voices is available through PCWC. It can also be purchased as an ebook.
---
2013 'Vulvodynia and the Ambiguous Between'. Axon: Creative Explorations 3 (1).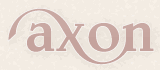 This personal essay explores pain and the 'ambiguous between', using vulvodynia as a specific example of an unbearable state of body/mind tension and pressure in a space of obscurity and doubt. Anecdote, theory and speculation intertwine in an illustration of the possibility of creative response at the junction of what is unmentionable yet must be articulated.
---
2012 'The Lady in the Carriage: Trauma, Embodiment, and the Drive for Resolution'. M/C Journal 15 (4).

This essay examines the ways in which trauma becomes embodied and the equally compelling and creative ways the body/mind strives to resolve it. It draws lines of correspondence between nineteenth-century neurologist Jean-Martin Charcot, World War I psychiatrist W.H.R. Rivers and modern-day trauma neurologist Robert C. Scaer, exploring the relationship between historical hysteria and trauma-based psychosomatic symptoms in the present day.
---
2005 'Ace of Cups'. In P. Ramshaw for PCWC (Ed.), Love Lines (pp. 247–253). Joondalup: Peter Cowan Writers' Centre.

'Ace of Cups' was the author's first piece of writing about vulvodynia, sparking a long-term research interest into the creative response to debilitating disorder. Copies of Love Lines are available through the Peter Cowan Writers' Centre Inc (PCWC).