About
Josephine Taylor was born on a farm near Rugby in England, but has lived most of her life in Perth, Western Australia. She completed her PhD in Writing at Edith Cowan University in 2011; her thesis was awarded the ECU Faculty Research Medal (2011) and the Magdalena Prize in Feminist Research (2012). She is an Adjunct Senior Lecturer in Writing at ECU, a Board Member of Writing WA, a Professional Member of the Institute of Professional Editors (IPEd) and an Editorial Consultant for Westerly. In 2022, Josephine is Emerging Writer-in-Residence at Katharine Susannah Prichard Writers' Centre.
Josephine teaches, presents and facilitates in the areas of creative writing, Australian literature, and writing, disorder and wellbeing.
Josephine lives with her husband in a coastal community north of Perth.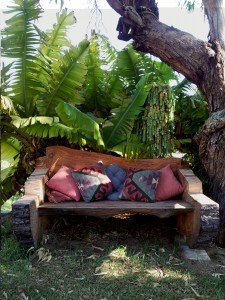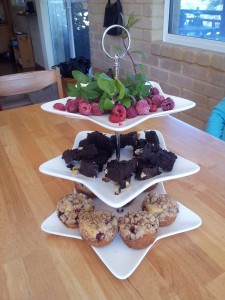 When she isn't writing or editing, she loves reading, walking and baking. Friday evening is de-stress time, when her current read finds a match with a favourite cake or pie in #FridayCookBook (on Instagram).
---
In 2000, Josephine developed a condition called vulvodynia. The pain was constant and generalised, and so debilitating that she had to surrender her profession as psychotherapist and educator. It took many months to be correctly diagnosed, over eighteen months to see any lasting improvement, and some years before she was able to interact with anyone beyond family and friends. She barely left home and became dependent on a disability pension.
What is vulvodynia?
Vulvodynia is a form of chronic pain situated in the vulva that cannot be explained by a medical condition. Vulval/vulvar pain is real and debilitating. It is not imagined or imaginary and it is not caused by an emotional or psychological disturbance, though psychological factors may contribute to the cause and maintenance of symptoms. Vulvodynia may be generalised or localised and can vary in intensity and sensitivity to contact, so the form of pain experienced affects women differently. Symptoms may be as mild as unexplained discomfort with pressure. They might also be so severe that sitting or walking freely is impossible. Somewhere between 10 and 28 percent of all reproductive-aged women will experience some form of vulvodynia during their lifetime.
In 2003, Josephine began reaching out to other women with vulvodynia. She started a local support group, joined the Gynaecological Awareness Information Network (GAIN Inc), and appeared in the Australian Woman's Day (May 10, 2004, p. 68).
Josephine began writing about the experience of living with vulvodynia in 2004; her writing, whether fiction, illness narrative or essay, often uses the disorder as subject matter. Though she is still limited by vulvodynia, she is not limited to it. She listens to her body and, through writing and dreams, finds out who she is now.
Resources
Support from other women with vulvodynia can be found on Facebook in dedicated groups. As more research is carried out into vulvodynia and other unexplained chronic pain conditions, it is expected that a greater range of effective treatments will be developed. 
There are many different organisations that can provide further information on, and/or support for, vulvodynia and associated conditions, including the following:
The International Society for the Study of Vulvovaginal Disease (ISSVD)
The Gynaecological Awareness Information Network (Perth, WA)
The Australian and New Zealand Vulvovaginal Society
The Pelvic Pain Foundation of Australia
The National Vulvodynia Association (US)
The Vulval Pain Society (UK)